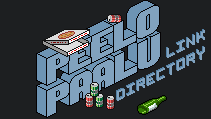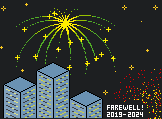 Expect Some Delays/Inactivity (Visa Stress Incoming!) | (01/10/2020)
Hi, I wrote a more in-depth (and ranty) blogpost about this topic in-depth on my personal site here, so please read that to understand the context of this News post. I would just copy + paste the entire thing here, but I feel it would be a little too personal and out of place for Peelopaalu.
To clarify before I get asked: This does not mean I am abandoning the site, it just means that updates will be coming at a much slower pace for the next few months while I get things sorted out in my personal life. Visas are incredibly stressful, time consuming, expensive and all-around BS to deal with, so I need to put all of my spare time into dealing with that at the moment. IRL has to come first in this case, but rest assured that I still really enjoy working on Peelopaalu and I have no intentions to stop doing so any time soon!
Peelopaalu Updates in 2021 & 100k Unique Visitors! | (17/12/2020)
Before getting started with filling you in on the stuff that you're probably going to be most interested in, I just wanted to take a moment to let you know that Peelopaalu finally hit 100,000 unique visitors today! It's pretty crazy to think that a website I threw together for my own personal use in the space of a couple of hours in my kitchen (while admittedly a few drinks deep) has evolved into what Peelopaalu is today and I just want to thank you all for your continued support of this project to bring cool lesser-known corners of the web to light. Absolutely massive thanks go out to my other (worse) half purple_blep for her encouragement and support in doing pretty much everything I do, and another massive thanks goes out to the Persian for encouraging me to put Peelopaalu out there in the first place and helping me bring Peelopaalu up to modern-day code standards while still maintaining it's very Web 1.0 look. It's thanks to him that Peelopaalu is being hosted on Neocities and not just living in a folder on my desktop as my own personal link-list, so y'know! That's a thing.
Anyways, onto the two updates! Both of these changes are incredibly minor, but I do like to give plenty of warning in advance before just adding stuff to the site and changing things that people have gotten used to.
First thing's first: Pagination.
This is something I've avoided adding to Peelopaalu since I first put the site together, but it seems that the time has come where this has become neccessary. Peelopaalu is nearing on 700 links as I write this and when it reaches that point, a new page will be added to the directory for more new links to be added. This will happen every 600 links, and they will be sorted from oldest first (page 1) to newest last (page 2, 3, 4, etc.) Why? Because the directory is (once again) becoming impossible to edit in Neocities site editor and I think adding pagination sooner rather than later is going to make navigating the directory more enjoyable than adding it when we're, I dunno, let's say 1,500 links deep? People have told me that Peelopaalu is fun to explore because of how unsorted, random, and lengthy it is, but I feel like this appeal would definitely wear off when you're wading through one long page containing thousands of links. Keeping it in lots of a few hundred at a time makes the most sense to me, as the links are enough to feel like you're exploring, but not enough to overwhelm and drown you. You can browse through the first page at your own pace, and when you want to mix it up, you can move onto the next page and so on.
A New Logo! (Sort of!)
Any Peelopaalu OG's remember the good ol' pointless splash page when you first came to the site? No? Well, it looked like this and the new site logo is a sort-of nod to it in a weird kind of way. I always liked the "3D" version of the Peelopaalu logo, but it needed reworking and (me being me) never got around to doing it. After goofing around in Microsoft Paint (yes, really), I showed the new version of the logo to some friends who are long-time visitors to the directory, and everyone unanimously agreed that it's a nice upgrade to the current one. I figured with the new year coming in, there's no better time to roll out the new look. The new logo will be going live on December 26th with a new years eve tweak, and it will be replacing the current "thin" version of the site logo that is currently sporting a very festive theme.
Link To Me Buttons FINALLY Added!
Here's one I've been asked for a few times but never really got around to because I'm too artistically challenged to design something - A button so people can add Peelopaalu to their site-button collections here on Neocities and other parts of the internet! Thanks go out to Purple_Blep for designing both buttons and you can grab both of them here if you're interested in that sorta thing! I've dumped the code for them on Pastebin, so plonking one onto your webpage will be completely painless and about as straight forward as it gets.
... Annnnd that's about it really! Thanks a lot for all of your guys' support, and I look forward to checking out all of the cool stuff you guys email me in the new year!
Peelopaalu Link-Hunt Stream! Come Chat with Me @ 17:00(ish)BST | (01/10/2020)
Hi there! I'm going to be hosting a Peelopaalu stream today (01/October/2020) on Twitch at around 17:30 - 18:00 (BST). If you'd like to tune in and chat with me while we hunt down some weird old stuff on the net, you can do so by clicking here! In the unlikely event that there are any delays, keep your eyes on my Twitter feed @Snooper, as that's where I'll be posting any updates I need to make leading up to the stream!
Could be fun to check out some of your guy's websites on-stream if you have anything you want me to show off, so feel free to drop in and self-promote! I look forward to hopefully having some of you join me!