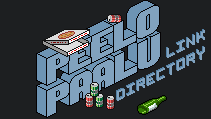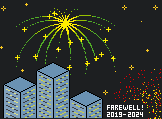 Experimental SpaceHey Group Created | (18/12/2021)
So here's a thing. Techquickie (Linus Tech Tips) recently made a video on one of the websites listed on the directory: SpaceHey, specifically. Given that this video is likely to cause a mass-influx of traffic to SpaceHey, I figured that now may be a good time to point out that I made a group for Peelopaalu on there a while ago when testing out some of SpaceHey's feature's and completely forgot about it for like 2 months.
I'm not much of a fan of socialmedia sites, but I am interested in how something like a forum/bulletin board/something could benefit Peelopaalu in some way. Streamlining making link-submissions for people who don't have a Neocities account, or don't want to email me directly easier is something I have been wanting to work on for a long time, but given the limitations of how Neocities works, I am going to have to rely on some sort of external service for this one way or another, whether it's email, whether it's a forum, or something else entirely.
So, to close up! If you're already on SpaceHey and want to check out this little experimental group thing I'm messing with, feel free to join and let me know how you'd like to see the group used (if at all), or if you have another (probably better) idea than this, again, feel free to email me and let me know about it.
Merry Christmas, and Happy New Year in advance,
December Update! | (02/12/2021)
Latest update has been added to the directory - 20 new websites, which I get is a lot smaller than most of my updates, but I've had a busy last few months and just haven't had as much spare time to work on the site. Hopefully you guys enjoy what I've added anyways!
Oh yeah, I also just rolled out the Xmas theme for the year, hope you like that too!
If the theme looks wonky or the new links aren't showing for you, please remember to CTRL+F5 to see changes take effect. Cheers :-)
Merry Xmas and have a happy new year!